Switching your host to Crident
---
We know moving hosts can be a hassle sometimes, but this guide should help you migrate from your old host to Crident with ease.
Garry's Mod Transferring
This section will be for people looking to transfer from another Garry's Mod host to Cridents' Garry's Mod host.
Collecting the right files
You don't need to transfer the entire server over mostly just files you've modified / added yourself, below is a file structure of the files that contain the data you want to move over.
sv.db
addons/
data/
maps/
gamemodes/
cfg/server.cfg
lua/
Download those folders & compress them
Once you've downloaded the files/folders above you'll want to compress them into a .zip file this will make uploading to your Crident server incredibly faster than uploading the files 1 by 1.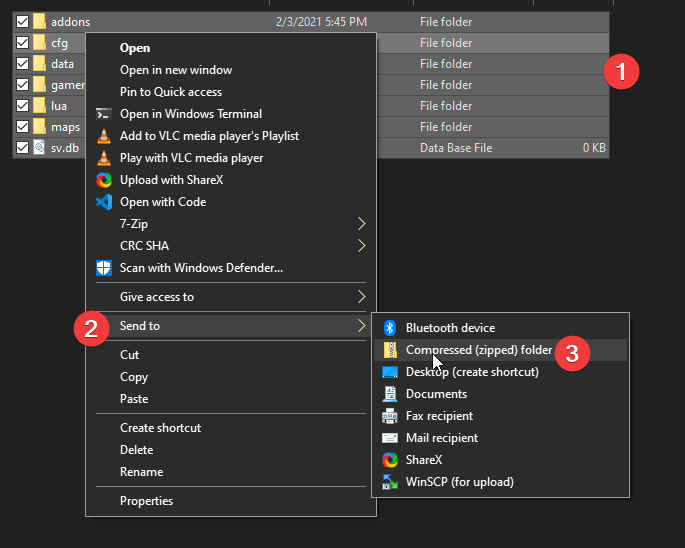 Move the compressed folder into your server
Now that you've compressed your old server you can now move it into the root directory of your Crident server.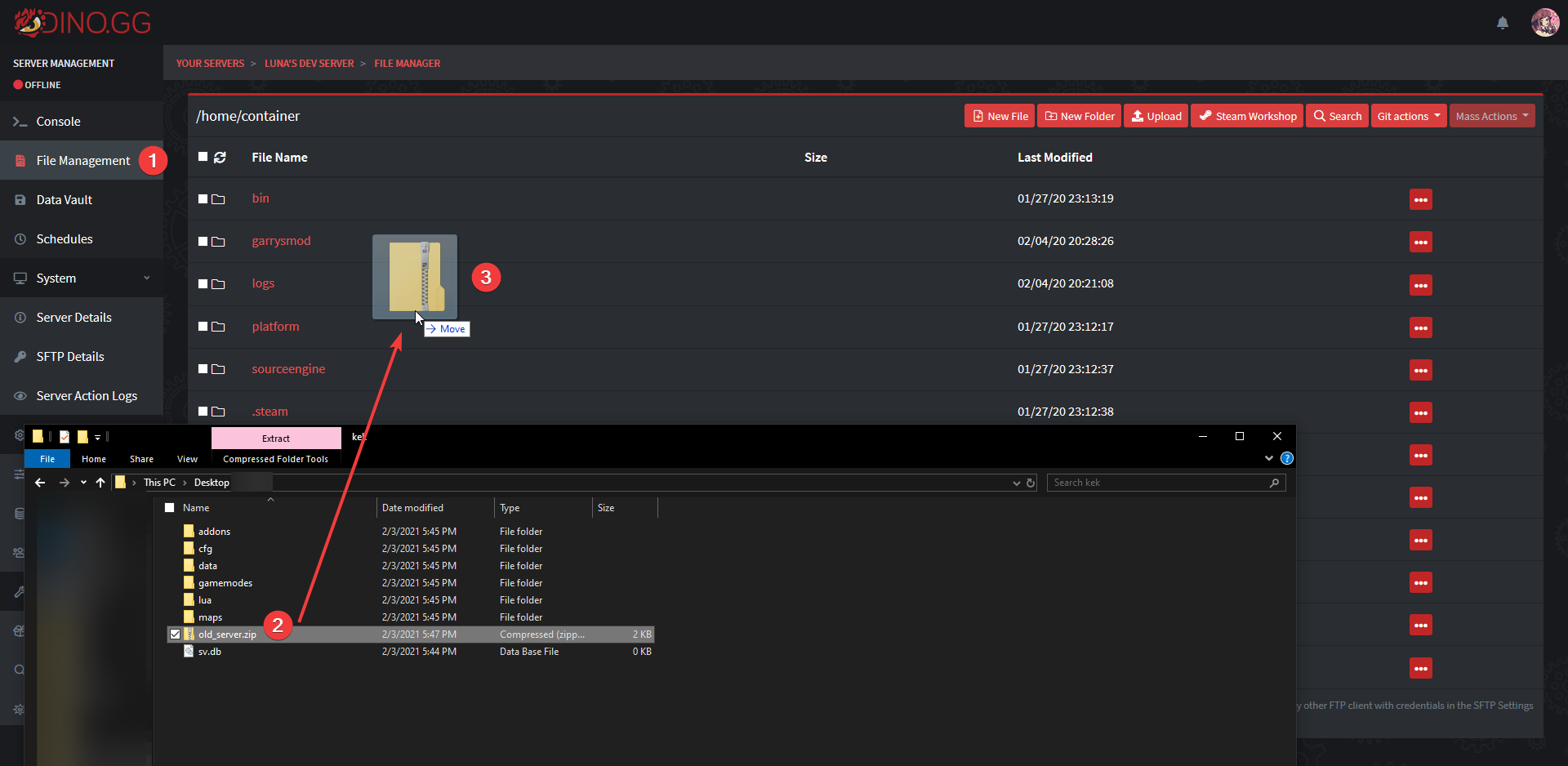 PLEASE NOTE: If your old server exceeds 100MB in size you will have to use an SFTP client to move the compressed folder into your server.
Decompress your compressed folder in the File Manager
Now that your zip is successfully uploaded into the root of your Crident server you can now decompress that zip folder inside of the file manager.

After that you're pretty much done, your server and all the important data is now moved.
Note for scripts using DRM and MySQL databases
Obviously swapping over you may need to re-authenticate if a script you are using has a DRM as they usually have a fail safe when moving servers that gets triggered, should be as simple as re-downloading or going to their site.
For MySQL users, if you used the MySQL database from your old host you'll want to update MySQL information to the new databases you're going to use.